Dr Ian Nnatu, a London-based Private Consultant Psychiatrist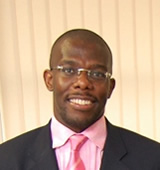 Welcome to my website, I am an experienced consultant psychiatrist who has worked in the NHS since 1997. I was appointed a full time NHS consultant psychiatrist in 2006 and my NHS practice is at Charing Cross Hospital, London.
I have expertise in the diagnosis and treatment of a wide range of psychiatric problems including depression, anxiety disorders, stress related disorders and drug and alcohol problems.
I am particularly interested in the treatment of depression and stress related disorders without the use of medication and I have expertise in the use of cognitive behavioural therapy (CBT). I am the  medical director at Cygnet Hospital Harrow (formerly Bowden House Clinic), a private psychiatric hospital in Harrow-on-the-Hill, London.
If you would like to make an appointment to see me or to make further enquiries, please call my practice manager on 0845 556 1313 or you can send me an e-mail at: drnnatu@phf.uk.com.